Building on
Mongolia's first gas discovery
OVERVIEW
Elixir Energy Limited (ASX: EXR) is an ASX listed gas exploration company. It is focused on exploring in Mongolia for natural gas in the form of coal-bed methane (CBM – known as coal seam gas -CSG -in Australia).
EXR holds 100% of a CBM production sharing contract (PSC), located just to the North of the Mongolian/Chinese border.
The Nomgon Project licence area covers ~30,000 km2 (~7 million acres).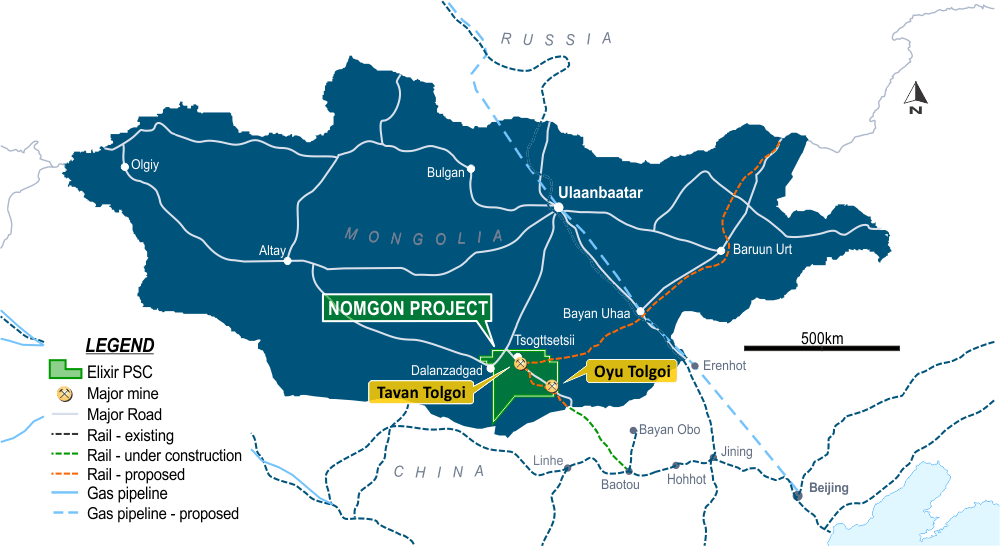 Unit 3B, Level 3
60 Hindmarsh Square
Adelaide, SA 5000
Express Tower #501, Khoroo 1
Chingeltei District
Ulaanbaatar, Mongolia