WATER
Elixir Energy's exploration and appraisal activities consume water, largely through drilling processes (and to a lesser extent, water is also used in the camps for our drillers and seismic crews).
Mongolian Project: water consumed in prior calendar years has been as follows:
2019 – 688 tonnes
2020 – 1,627 tonnes
2021 – 3,988 tonnes
The Company operates in the arid Gobi region in Southern Mongolia and water is therefore an important issue for local communities.
Elixir and its sub-contractors follow a rigorous regulatory process in accessing local water supplies. This involves:
The central administrative environmental body – the Ministry of Environment and Tourism – approving annual Environmental Management Plans based on our annual exploration plan and budget for key field activities such as drilling  and seismic surveys.
The regional administrative body known as South Gobi Aimag granting annual water use permits to Elixir's local subsidiary.
The Company's sub-contractors obtaining permits from the smallest local Government administrative units known as Soums for the water sourced in their districts and used in operations.
Our Mongolian subsidiary has hired independent environmental auditors in compliance with the Environmental laws and regulations, for auditing our compliance with various environmental laws and regulations. The results of the audits have concluded that water usage has been responsible by our subcontractors. The company will continue to hire independent environmental auditors every 2 years to monitor its responsible water usage in its exploration activities.
As part of its community relations in the South Gobi region, Elixir has from time to time worked with its sub-contractors to fund and drill water wells at locations requested by local communities to be used thereafter for purposes such as watering animal herds.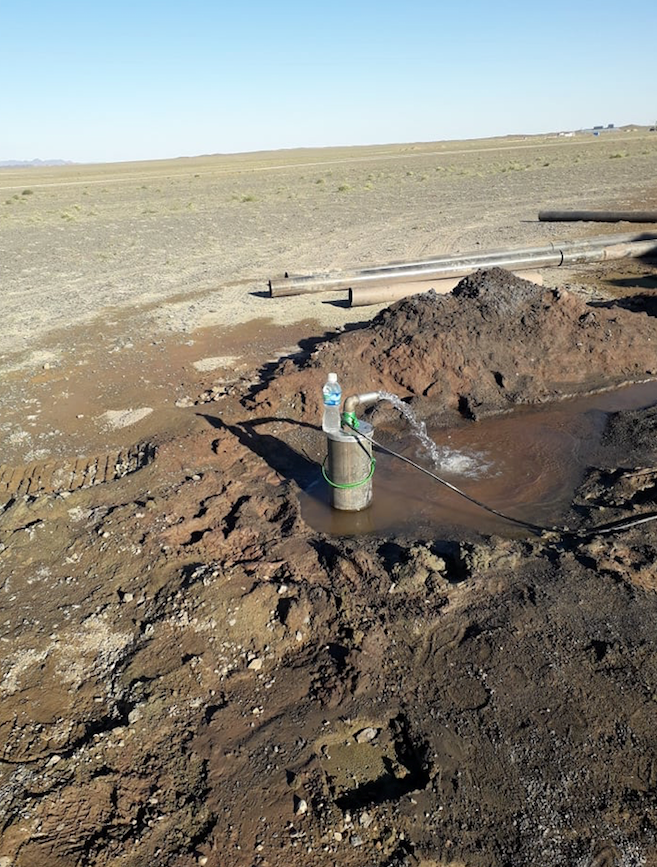 Unit 3B, Level 3
60 Hindmarsh Square
Adelaide, SA 5000
GOH LLC, 13th Floor, Central Park Tower, Genden Street, Chinggis Avenue, Sukhbaatar District, Ulaanbaatar, Mongolia